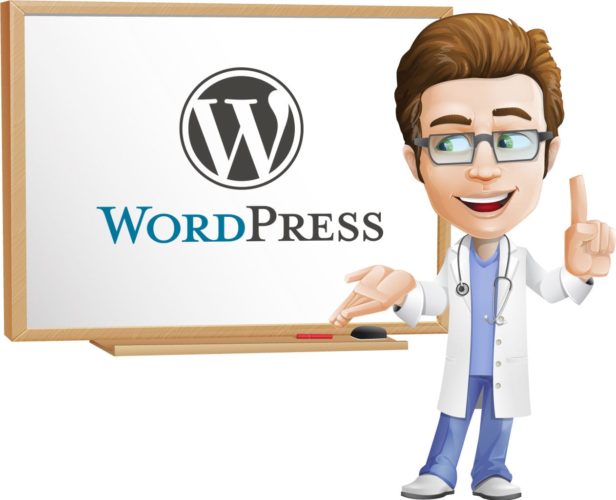 WordPress Training Made Easy
Learn WordPress 1 on 1 with a live screen sharing session using your own website!
Get a video recap so that you don't forget your WordPress training.
Benefits of WordPress Training
If you want to be empowered to manage your own website so that you're not having to pay someone every time you want to make a simple change… you may want to consider some WordPress training.
Content Management
Practice doesn't make perfect, it's a perfect practice that makes perfect. Learn WordPress content management from an expert to ensure that your pages are easy to read and easy to navigate. Our favourite content management systems are WP Bakery, Beaver Builder and WordPress Gutenberg.
User Management
Learn the ins and outs of WordPress user-management. Control the privileges of each user level, add or remove users and learn how to customize profiles. Do you know what user names should be avoided and how to create memorable passwords that are safe and secure? Learn all this and more.
Upgrades Management
Have you ever tried upgrading a plugin, theme or WordPress core files only to have it break the website? Learn how to test an upgrade before going live with it and how to backup your site in case you need to revert. Most upgrades are seamless but once in a while, something goes wrong and it's best to upgrade manually.
Website Audit
Most issues relating to page-speed and search engine optimization are related to the habits you have when posting fresh content. We will audit your website because our training session to show you what habits should be avoided. After all, perfect practice makes perfect.
Best Practices
If you want to be found on Google, if you want to streamline your methods to save time, you need to learn WordPress best practices; optimize your images, keywords, metadata, permalinks and more. It's not rocket science, it's due diligence.
Keyword Research
What are the most popular keyword searches? What are the keyphrases that your competitors are using? What is keyword density? Learn how to select the best keywords for your business and optimize them for search engines like Google, Bing and Yahoo!
Resources & Tools
Did you know you can find out how much your competition is spending on Google AdWords? Did you know you can get video recordings of the activity on your website for each visitor? Learn all the trade secrets to driving traffic and converting visitors into customers.
Live Screen Sharing
Our training sessions are hosted online. Before we begin you'll get an invitation to join the meeting where you'll be able to see our screen or share yours. We find this even better than a physical meeting in the real world because you can join from the comfort of your own office.
Video Recap
After our session is complete you'll get a private link to a video recording of our session. This is how we ensure you'll never forget your WordPress training and you don't need to worry about taking notes during our session. Instead, you can get hands-on and actually work on your website as part of your training.
Frequently Asked Questions
What is the cancellation policy?
If you need to reschedule your training session, please send us an email notification at least 2 business days in advance of your appointment.
What is the refund policy?
If there a discount for multiple sessions?
If you require additional time we are happy to negotiate a discount.
What are your hours of operation?
Office hours are 9 am to 5 pm Monday to Friday in the eastern timezone. If you are on one of our support plans we are on-call 24/7 with a next business day response time unless there is an emergency.
1-hour Session
Any Plugin or Theme
Live Screen Sharing
Video Recap Included
2-hour Session
Content Management
User Management
Upgrades Management
Live Screen Sharing
Video Recap Included
3-hour Session
Website Audit
Provide Best Practices
Resources & Tools Review
Keyword Research
Live Screen Sharing
Video recap included
Book A WordPress Training Session